We are no longer accepting applications for the 2022-23 school year.
Please watch for updates for 2023-24.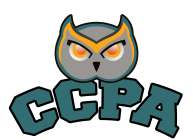 Cottonwood College Prep Acadmeny is a free public charter school offering a Montessori-inspired program for 9th-12th grade students. We serve El Dorado, Amador, Alpine, Placer, and Sacramento counties.
Academy High School Concentrations
Students who attend Cottonwood College Prep Academy will choose a concentration they want to study: "Design Thinking Concentration" or "Leadership & Public Service Concentration." The high school program incorporates in-person instruction within the chosen concentration and online courses. Our school's graduation requirements align with the California State University (CSU) A-G expectations, ensuring that students are college and career ready by graduation. On-site instruction is 8:30am to 1pm Monday thru Thursday in El Dorado Hills. Our High School Learning Center (HSLC) is open from 1:15pm – 2:45pm Monday thru Thursday, providing students a place and time to practice, enrich, reteach, and enhance their learning with the support of the site-based staff.
Enrollment for the 22-23 school year is currently closed.
After You Submit Your Application…
If you are offered a spot after the lottery, you will receive a confirmation survey via email. You have 3 calendar days to complete this survey to accept the spot.
Once you've confirmed your spot, you will receive a Reg Online link via email with directions regarding how to complete enrollment paperwork. All enrollment paperwork must be completed within 7 calendar days or your spot will be forfeited.
If you forfeit your spot, you will be placed on our waiting list and are not guaranteed that there will be further enrollment openings.
Required Documents**
If your child receives a spot for the school year, you will be asked to provide a full copy of the following documentation:
Student Application
A full application will be sent to you with the offer letter.
Proof of Age
Birth certificate, passport, etc.
Immunization Records
Vaccinations are required for students enrolled in our classroom-based charter high school. All students must provide a copy of immunization records or fill out this immunization document.
Proof of Residency in Our Service Area
Utility bill
Property tax receipt
Current mortgage/rental agreement w/signature page
Current home or rental insurance agreement. Contracts must have the signature page. Contracts older than 90 days, must be accompanied by documentation from the landlord stating the agreement is still in effect.
Correspondence from a government agency such as CalWORKS, Social Security, Medi-Cal
Copy of 504 and/or IEP
If applicable

Caregiver Affidavit
If applicable
Don't Have All The Documents?
**If you are unable to provide these documents due to your living situation, you may still be eligible under federal and state law to enroll your child in school. Please see the following flyers for more information.
Frequently Asked Questions
How do I know my enrollment form was successfully submitted?
You will receive an automatic confirmation email with a copy of your enrollment form answers. If you cannot find the email in your inbox, please check your spam or junk folders.
What counties do you serve?
Our school serves transitional kindergarten through 12th grade students in El Dorado, Amador, Alpine, Placer, and Sacramento counties.
How do I learn more about the programs offered?
You can learn more about our programs by visiting other pages on our website or attending an informational session. For any other questions, please email info@cottonwoodk12.org.
Enroll Today!
We would love to have you become part of Cottonwood College Prep Academy family!